JACOB RESTAURANT GROUP
–––––  MINNEAPOLIS, MINNESOTA –––––
Welcome to
JACOB RESTAURANT GROUP
The Jacob Restaurant Group began its humble beginnings with the purchase of an historic Nordeast Minneapolis Polka Room and Piano Bar and has since grown to include citywide eateries, vacation destination restaurants, a fabulous catering company, and food truck serving the Best Eats on the Street. Our concepts are perfect for dining out with friends and family, hosting client dinners, celebrating an event, grabbing a quick bite, or simply feeding the kids after an exhausting day at work. Each concept is singularly unique, but all maintain a commitment to excellent food and drink, an unparalleled passion for service, and the desire to treat you like family and keep you coming back for more. Please visit any of our concepts where you'll sure to find yourself at home.
We Have It All
RESTAURANTS, FOOD TRUCKS, CATERING, AND MORE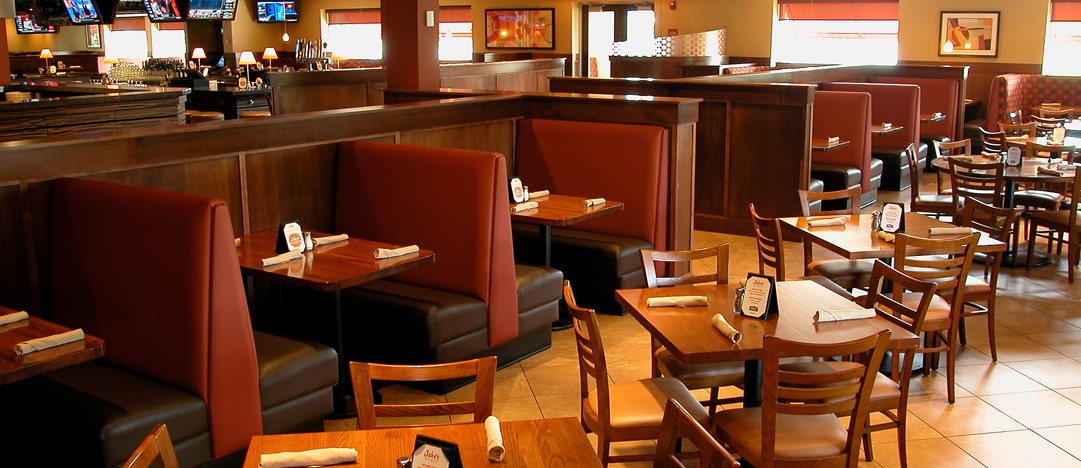 The energy of a city café meets the casual comforts of a neighborhood hangout. Jake's City Grille promises an urban sophistication blended with the familiar warmth of the tried and true gathering spots – the places where everyone is greeted as a friend and the environment is as comfortable as slipping on a favorite pair of jeans. Next time you're looking for something new, in that familiar sort of way, make it Jake's City Grille

Jake's Gull Lake is located in the southwest area of Gull Lake just off County Road 77 on Hill Drive SW.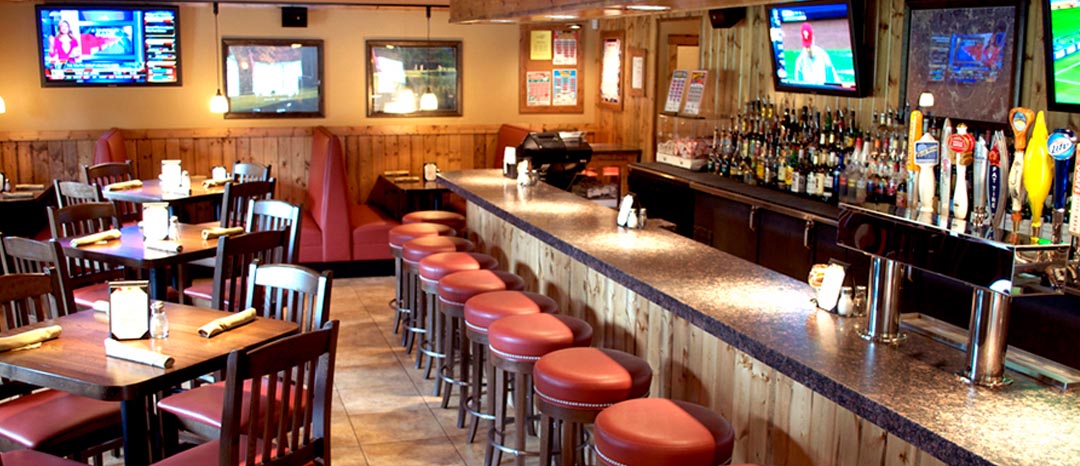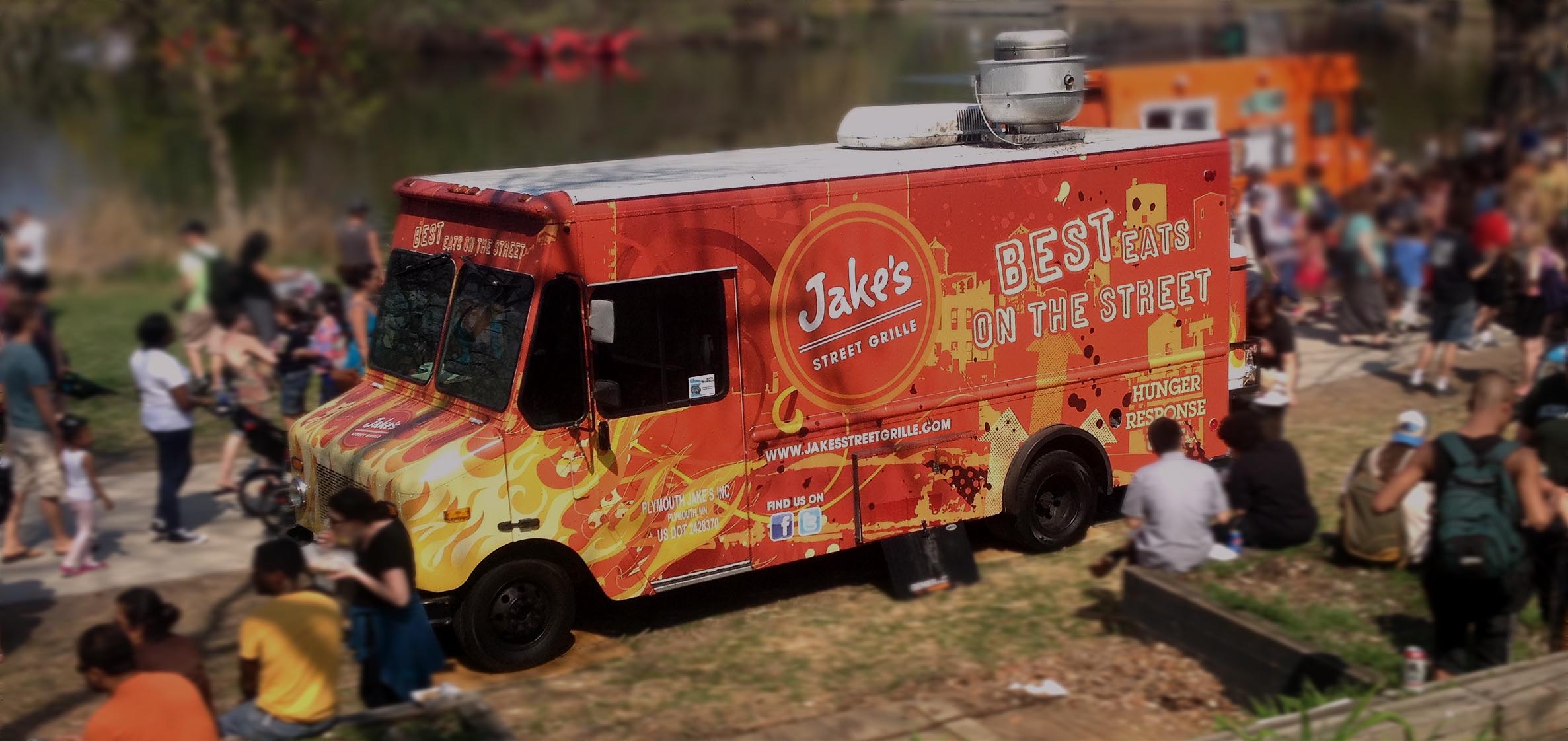 With established locations across the Twin Cities Metro area, we at Jake's City Grille decided to take our show on the road and hit the streets. With a hot-rod and graffitti inspired paint scheme we now bring our award winning wings and other Jake's favorites to a much wider audience. Look for our signature truck whenever you're out and about and let the good food and good times roll.

At Jacob Bros Catering we can provide everything you need for an event or special occasion, all in one place. We take pride in providing our clients with an extensive array of event planning services such as, menu planning with tasting and preview, rental coordination, management services and staff planning, walk-through pre-planning and preparation, theme and room design, table-scaping, ambience and much, much more. When you want to make your special event, well… special, let Jacob Bros take the work and the worry off your hands. We will focus on the details so you can relax and enjoy then party.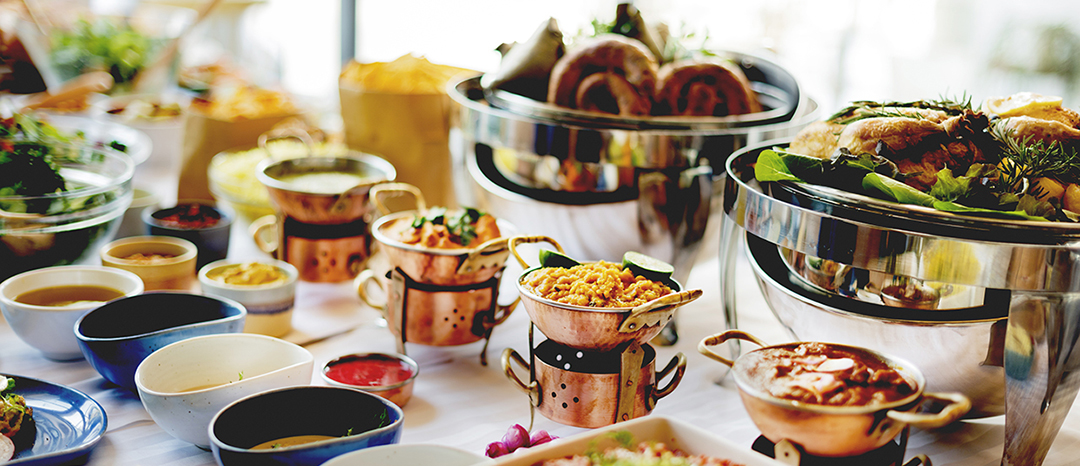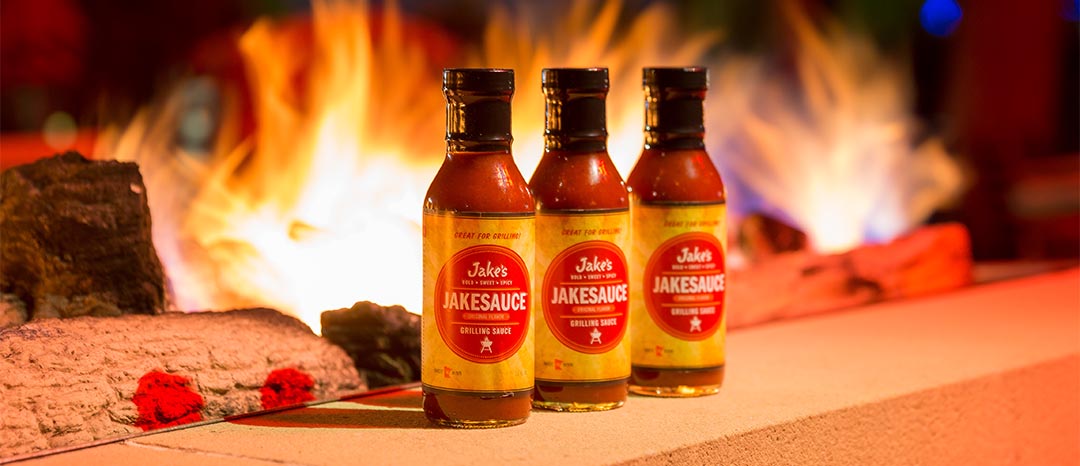 With it's bold, sweet and spicy flavor, Jakesauce® is more than just another grilling sauce, in fact, it's the Swiss Army Knife of sauces. It's great on everything. Brush it on grilled steaks, chicken, chops, and seafood. Smother ribs, pulled pork, and brisket with it. Add it to stews and chilis. Use it to flavor your favorite Bloody Mary. Top your burgers with it, dip your fries in it, hell, dip your toes in it because Jakesauce makes everything taste good.
VISIT THE JACOB RESTAURANT GROUP CONCEPTS

3131 Fernbrook Lane N Suite 206 Plymouth, Minneosta 55447


763.383.1574


info@jacobrestaurantgroup.com

jacobrestaurantgroup.com